CONTRIBUTE TO THE ESL PRO LEAGUE PRIZE POT
06.11.2015
Alongside the ESL Pro League weapons, we've got loads of exciting content for Halloween!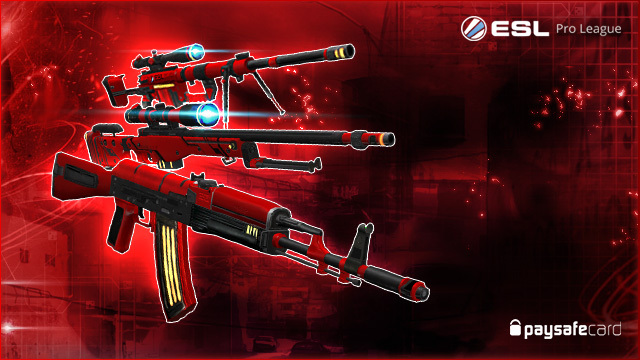 Soldiers,
There's 6 new Orgelboxes waiting for you:
AK-103 Pro League 2015
AWP Pro League 2015
CheyTac M200 Pro League 2015
ACR Haunted
Dagger
Aug A3 Trooper
On top of this, the Orgelboxes from the first season of the ESL Pro League had returned to the capsule market:
HK417 Pro League 2015
CZ 700 Pro League 2015
FAMAS Pro League 2015
K2 Pro League 2015
G36C Pro League 2015
Each capsule that you purchase in a Pro League 2015 Orgelbox – no matter if its the AK-103, AWP, CheyTac M200, HK417, G36C, FAMAS, CZ700 or the K2 – contributes €0.10 to the prize pot of the second season of the ESL Pro League. For the first time, Orgelboxes now also contain Wall Sprays, with which you can now spray the ESL Pro League team logos on the walls whilst playing. This way you can show everyone who your favourite team is and who you think is going to win!
The Pro League 2015 Orgelboxes will only be available in the shop for a limited time. Grab them while you can! The current prize pot status can be viewed here.
Now with Lucky Points: Eagle Eye and Delta Scout
In addition to the boost on earned experience points and SP, the two mercenaries Eagle Eye and Delta Scout also now give you 15 Lucky Points.
Halloween Content
The ACR Haunted Orgelbox has plenty of Camo Sprays, masks and other items fitting for Halloween. They are especially useful for playing on the new VIP map, Haunted House. This map is available in Sniper mode and has a little secret hidden inside it. Reckon you can find it?
The ACR variant for SP will be made available to you in the shop after Halloween.
Even more maps for everyone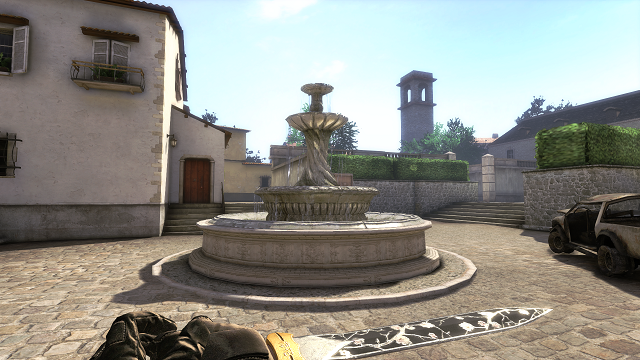 Welcome to the new VIP Map! It's called Provence and can be played in the Escape game mode. The Waterside Village map is as a result now no longer exclusive to VIPs, but available to all!
Changelog in the Forum
As always, you'll find all further details in the forum.
If you want to be sure you always have the latest news, follow us on Twitter and Facebook.
What are you waiting for – to battle!